Mech Voltage stabilizers provides protection against many of the primary causes of data loss, hardware damage and downtime. Mech brand is a leading provider of end-to-end relay-type, Microprocessor based,AC -based Servo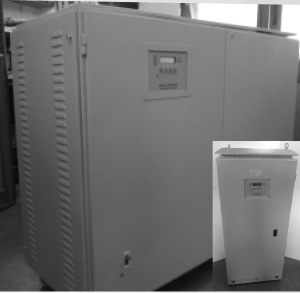 Controlled
Voltage Stabilizer product.
Mech known for its reliability over the years, sets the standard for quality, innovation and support for power protection solutions from Domestic / Home appliances. e.g. for A.C, Refrigerators, Deep Freezers, Water coolers, Xerox M/c, LED / LCD TV, Treadmill, Washing Machine, Home Theaters, Music Systems Etc.
Also for its Single Phase & Three Phase Automatic Servo controlled voltage stabilizers for Laboratory appliances, scientific / Medical Instruments, Telecom equipment ,printing machines, Cooling systems etc.
Its comprehensive solutions, which are designed for both home and industrial environments, improve the life expectancy, availability and performance of sensitive electronic, network, communication and industrial equipment of all sizes / Power/ Voltage Loads.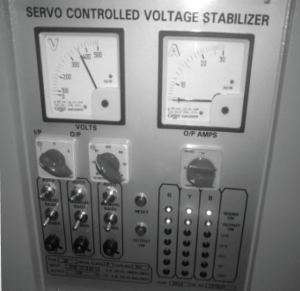 SERVO CONTROLLED VOLTAGE STABILIZER
(Three Phase & Single Phase)
ADVANCE TECHNOLOGY
QUALITY PRODUCT
REASONABLE PRICE
PROMPT AFTERSALES SERVICE
12 MONTHS WARRANTY
FAST DELIVERY
Download detailed technical specifications – Click Here