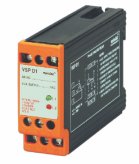 VSPD1 Phase Failure, Unbalance,
Phase Sequence,
Auto Reset, Fixed Unbalance Setting
1 CO output Relay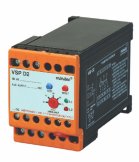 VSPD2
Phase Failure, Unbalance,
Phase Sequence,
Auto / Manual / Remote Reset
Adjustable Unbalance Setting,
2 CO output Relay
ALVD2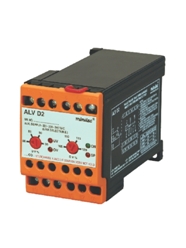 Phase Failure, Unbalance,
Phase Sequence, under voltage,
Over Voltage, Auto Reset,
Fixed unbalance setting,
Adjustable UV/OV settings,
2 CO output relay
VCTD2/VCFD2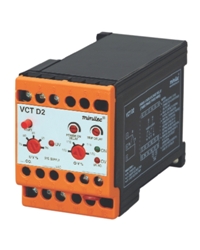 3-Phase 3-Wire & 4-Wire Under & Over voltage,
Auto/Manual Reset,
Adjustable under / over voltage settings,
Adjustable trip delay & ON delay,
2 CO output relay
D2EFR1
Earth fault/Ground fault monitoring of 3 phase systems, Manual Reset,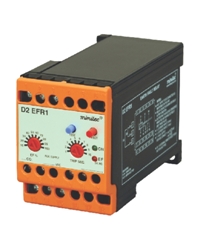 Input 1A or 5A through CBCT,
Adjustable earth fault trip setting,
Adjustable trip delay,
2 CO relay output
MPRD2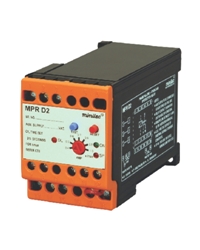 Phase Failure, Unbalance, Phase sequence and overloading
Auto / Manual Reset,
Adjustable current trip settings,
Selectable characteristics,
1CO / 2CO output relay
SPGD2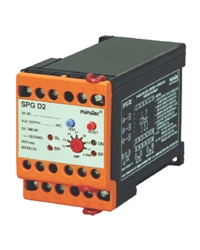 Phase Failure
Unbalance
Phase sequence
Overloading and Dry running Auto / Manual Reset
Adjustable current trip settings
Selectable overload characteristics
1CO/2CO output relay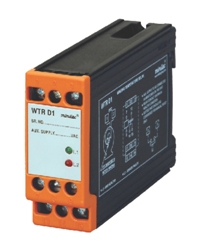 WTRD1
Sensing motor winding temperature through PTC Thermistors.
Winding overheating, sensor short, sensor open faults.
Suitable for single, triple or 6/9/12 PTC's
D1ETM1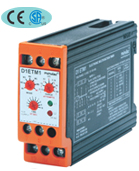 Microcontroller based Multi-function timer (On delay, interval delay, cyclic, star-delta, Engine starting)
Time range upto 100 Hrs
2x1CO output relays
WLCD1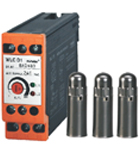 Single tank – 2 level control relay
Suitable for conductive liquids
Sensitivity adjustment
1CO output relay.
Also can be used as moisture controls relay.

VSP2/VSP3
Smallest size of single phasing preventer Single phasing, reverse phasing, unbalanced supply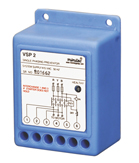 Auto reset, 1 NO output contact suitable for any HP/kW rating monoblock pumps
Supply Voltage : 415 VAC ± 20%, 50 Hz ± 3%
Suitable for 3 Ph. equipments
Agricultural Pump Starters.
3 Ph. Split AC machines.
Hoist Motor Control
Valve Actuator Motor
Machine Tools
Injection Molding M/c